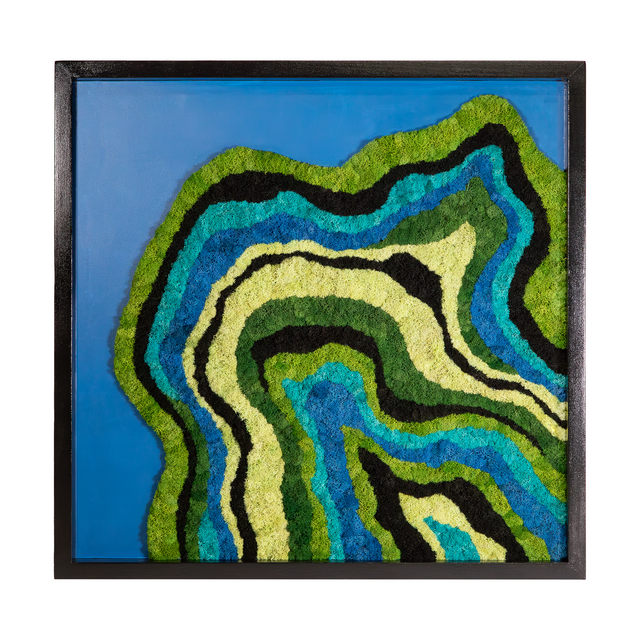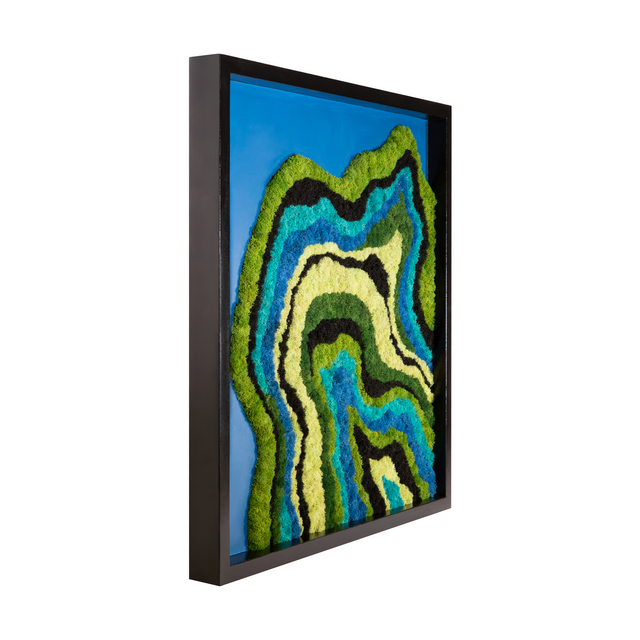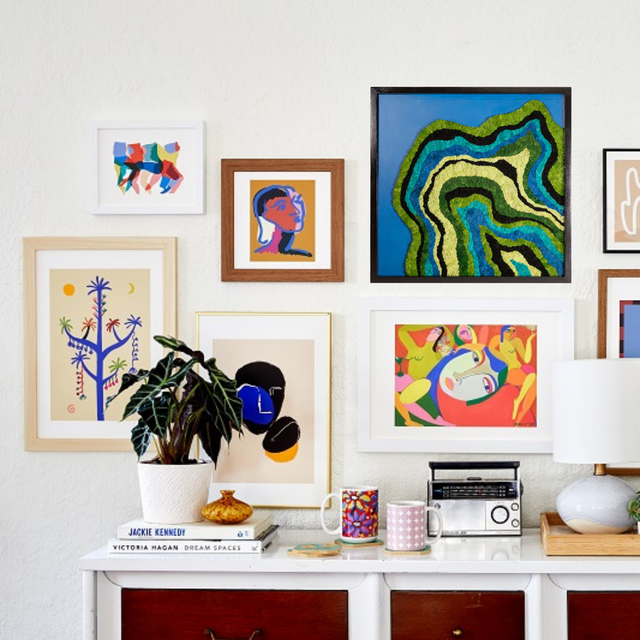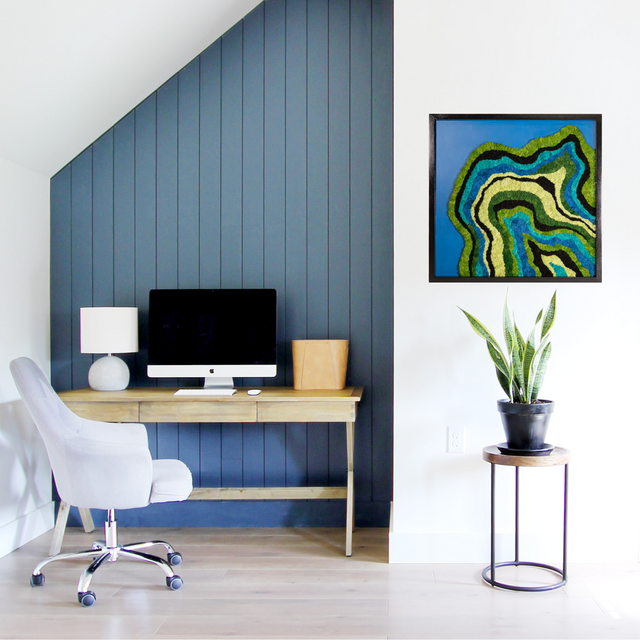 Geodes and crystals are freaking gorgeous and we love to surround ourselves with them. Geodes are symbols of creativity and the birthing of new ideas. They're not concerned with the outside world and are here to help us and enhance our lives through self-growth. It's been said that keeping a geode in your workspace can facilitate inspiration and increase creative thinking. Our Geode Moss Art is the perfect way to bring natural inspiration to your home or office. 
Size: 24" h x 24" w
Colors: Basil, Black, Azul, Dark Blue, Sage, Forest Reindeer Moss
Backing: 1.75" Black painted wooden frame with blue painted background
**Price INCLUDES FREE SHIPPING anywhere in the USA.
NOTE: This custom-made Moss Art piece is created using preserved reindeer moss. That means NO-MAINTENANCE! This is a natural product so color & texture can vary slightly from the photos. All of the elements we use are real, just preserved, which means they will be lush and bright without any light or water. Please keep art out of the sunlight.
More on The Savage Way
So this is The Savage Way Shop – here we have a mix of green plant frames to elevate a more classic space to an array of pop Moss Art for the fun and funky at heart. We LOVE every piece in the shop and each one is custom made by our amazing team of artists based in Charlotte, NC. However, if you're not seeing exactly what you want, hit us up! We make custom pieces ALL THE TIME and would love to have that conversation with you.
Contact