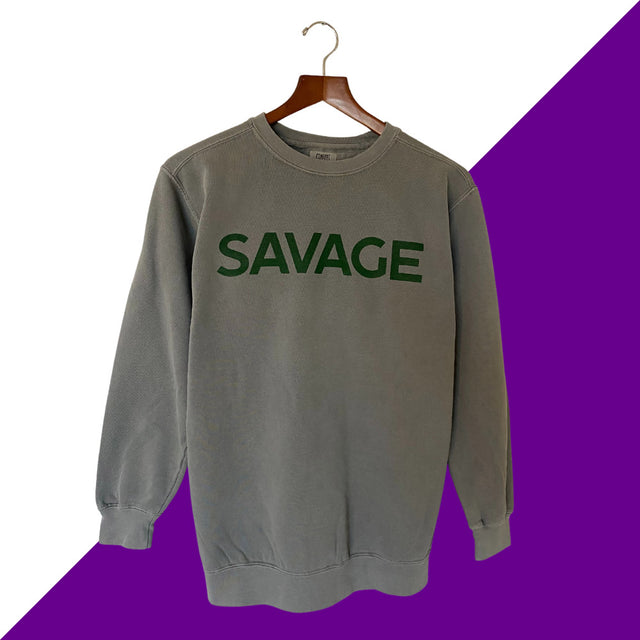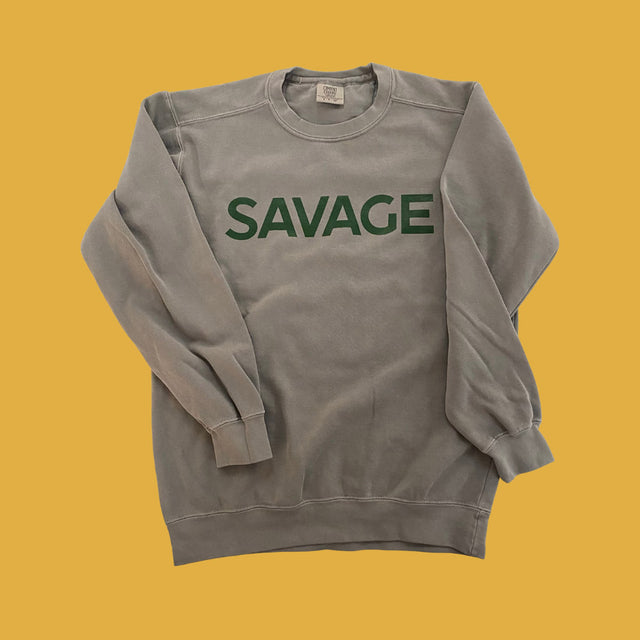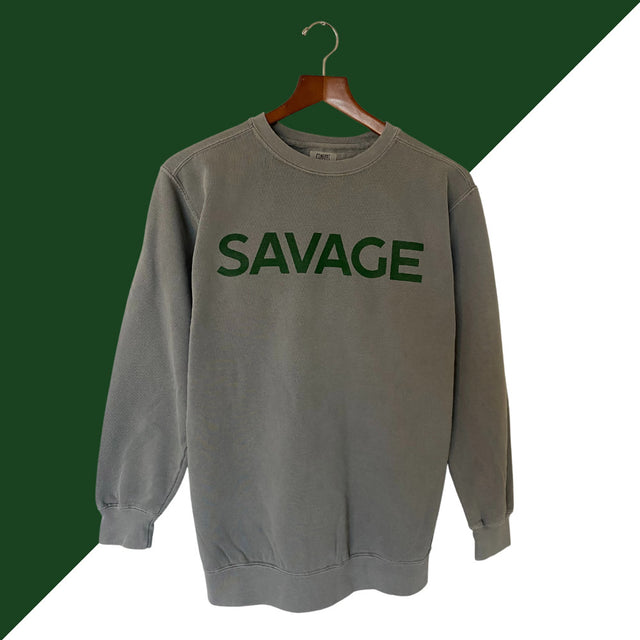 Yeah, The Savage Way is a woman-owned creative agency (and SAVAGE is our founder's last name), but what REALLY is The Savage Way? It's a way of life. It's a way of looking at the world differently. Taking "The Savage Way" means you are ready to take the leap, to try something new and different. It's choosing to seek the good in every situation. It's knowing that there is more to this life than the tales we've been told and that betting on yourself is always worth it. So, for us, The Savage Way means so much more than just Clean Graffiti and Moss Art – it's how we live our lives.
Are you ready to take "The Savage Way?"
PRODUCT DETAILS
This grey crewneck sweatshirt with SAVAGE in Hunter Green is a cozy pullover style that never goes out of style. It's perfect for layering as the seasons change.
Sizing is unisex. 
More on The Savage Way
So this is The Savage Way Shop – here we have a mix of green plant frames to elevate a more classic space to an array of pop Moss Art for the fun and funky at heart. We LOVE every piece in the shop and each one is custom made by our amazing team of artists based in Charlotte, NC. However, if you're not seeing exactly what you want, hit us up! We make custom pieces ALL THE TIME and would love to have that conversation with you.
Contact