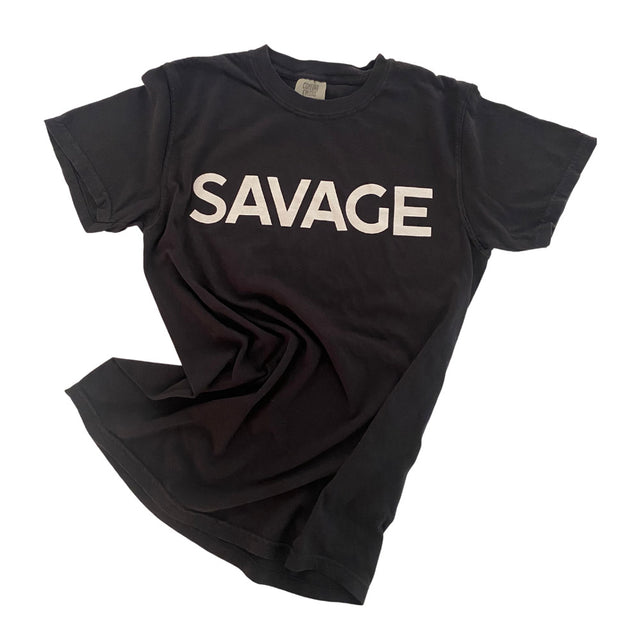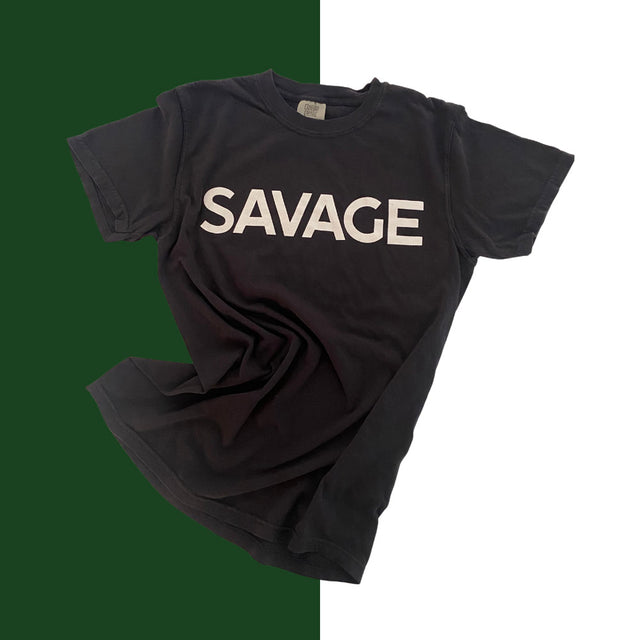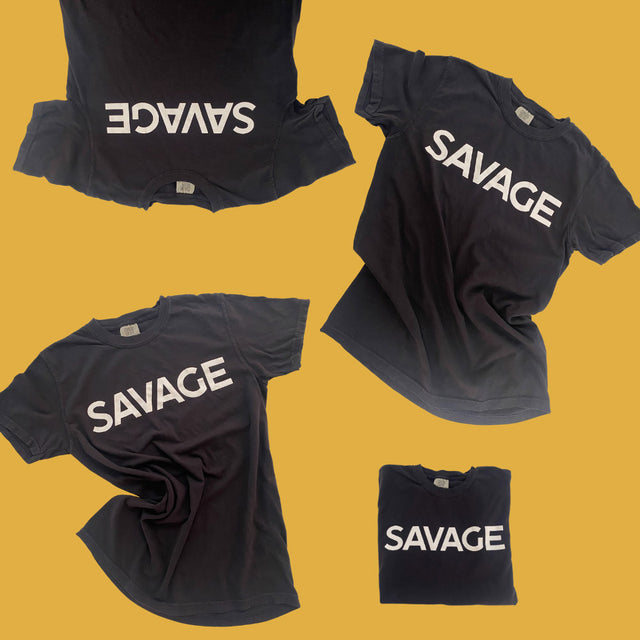 This t shirt feels like an old favorite right out of the package. It's super-soft, ringspun cotton, which means it's never stiff. Basically, it's comfortable from the moment you open the package.
PRODUCT DETAILS
This black shirt with white writing is a relaxed fit; loose fit on body, chest, & arms.
Sizing is unisex.
More on The Savage Way
So this is The Savage Way Shop – here we have a mix of green plant frames to elevate a more classic space to an array of pop Moss Art for the fun and funky at heart. We LOVE every piece in the shop and each one is custom made by our amazing team of artists based in Charlotte, NC. However, if you're not seeing exactly what you want, hit us up! We make custom pieces ALL THE TIME and would love to have that conversation with you.
Contact